October 16, 2021|Christian Marclay|large- scale solo exhibition at MOT
The Museum of Contemporary Art Tokyo will present the first large-scale museum exhibition in Japan by Christian Marclay.
The exhibition is to introduce the artist's diverse and innovative practice, exhibiting 
a wide range of his oeuvre from early works, influenced by conceptual art and punk music, large-scale installations built from samples of image and sound information, and more recent works that reflects upon the anxieties permeating our contemporary world.
"Christian Marclay Translating"
Saturday, November 20, 2021 – Wednesday, February 23, 2022
Museum of Contemporary Art Tokyo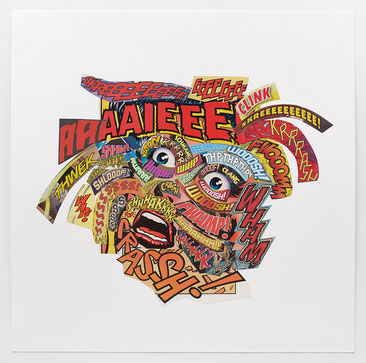 Face (Fear), 2020, collage on paper, 30.3 x 30.4 cm
---
October 13, 2021|Participating in "Art Week Tokyo"
Gallery Koyanagi will participate in Art Week Tokyo, a showcase of the creativity and diversity of the Japanese contemporary art scene, from Thursday, November 4 to Sunday, November 7, 2021.
During this period, the gallery will continue presenting the exhibition "Akiko Hashimoto|I saw it, it was yours.".
"Art Week Tokyo"
Thursday, November 4 – Sunday, November 7, 2021
10:00–18:00
* Tokyo Opera City Art Gallery and Watari-um open from 11am.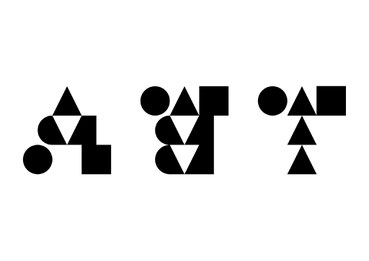 ---
June 26, 2021|Mark Manders|Special exhibit at MOT
The artist's solo exhibition "The Absence of Mark Manders" which was held until June 22 at Museum of Contemporary Art Tokyo, had been temporarily closed for over a month due to the effects of the pandemic.
Therefore, the museum has organized 'another exhibition' in which the works presented in Manders' solo exhibition are reconfigured and introduced in a new manner through the direction of the artist.
"Special exhibit: Mark Manders, Storage and Display"
Saturday, July 17 – Sunday, October 17, 2021
Museum of Contemporary Art Tokyo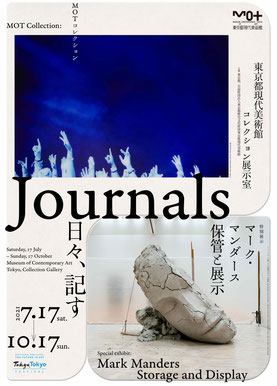 ---
May 8, 2021| Notice of reopening the gallery
Gallery Koyanagi will reopen the gallery from Wednesday, May 12 to Saturday, May 29 in shortened opening hours. 
Dates : Wednesday, May 12 – Saturday, May 29 
Opening hours : 12:00–18:00
---
May 22, 2020 | Hiroshi Sugimoto | Release of the new videowork
The video version of "A Second Silent Spring" by Hiroshi Sugimoto has been released online.